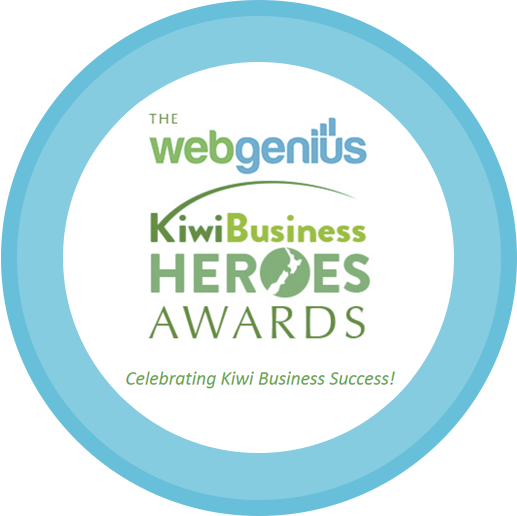 At Web Genius, we recognise the contribution our clients make daily to the Kiwi way of life and believe that all of New Zealand deserves to know as well. Small to medium businesses make up the backbone of the New Zealand economy and the perseverance of many Kiwi businesses is nothing short of heroic.
Click the button below for more information on the awards and to see what the top entrants will receive.
What makes a Kiwi Business Hero?
To qualify as a Kiwi Business Hero, each entrant must show how they meet four criteria:
the perseverance that took them through difficult times as the business got on its feet

the value their business brings to the local community through client testimonials or other means

the contribution the business makes to the local economy, whether directly or indirectly by supporting other New Zealand businesses, and

the charity done for the future of the business's local community. This could be ongoing charity work, event organisation or community work with a long term positive effect.
Previous Kiwi Business Heroes
The first three Kiwi Business Heroes awards were hugely successful. Browse through the results from the events to get an idea of what it takes and what you can expect this time around.